Scholarships For Irish-American Students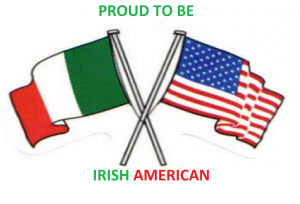 Now that school has been let out for the year, and the heat of summer is pounding down, most students are planning the next step in their education. College is a big change, no matter who you are. And paying for college can seem like an insurmountable obstacle. Prices are rising for all sorts of things from gasoline to paper. Even a community college can run into thousands of dollars.
There is financial aid available for students who may not be able to afford college otherwise. This aid comes in three basic forms. Grants, which are free, and usually open to everyone. Scholarships, which are usually free, sometimes come with conditions or requirements not typical to grants. Loans should usually be a choice of last resort, after all other options have been expended.
There are literally millions of scholarship opportunities out there. There are scholarships for tall people, scholarships for short people, scholarships for nurses, plumbers and electricians. There are scholarships available to students of every conceivable minority and racial origin, which of course, includes Irish-Americans.
The Thomas Herry Porter Memorial Scholarship was created to honor a great man. Thomas Herry Porter was a dedicated leader of the Irish-American Society. He was loved by all who knew him, and the Irish-American Society has created this scholarship to honor his memory. This scholarship is available to any student of Irish-American descent. Applications and more information are available from the Irish-American Society via its website.
The Claddagh Club of Enfield offers two scholarships to students of Irish-American descent that reside in the state of Connecticut. Student must be accepted by an accredited two or four year college. Students must also demonstrate academic capability.
The Mitchell Scholars Program that is offered by the US-Ireland Alliance, gives students of Irish-American descent the chance to take their education back home. This scholarship is for one year of study at a top college in Ireland, with all expenses paid. Twelve students will receive this prestigious award. Contact the US-Ireland Alliance for more information and an application.
These are only a small sample of the number of scholarships out there. There are a lot of good places to continue looking for scholarships. The financial aid office of any college will have extensive information for the student who asks. There are several scholarship matching services now available online. Some of these are better than others. It is recommended the student not pay anyone else to do a scholarship search for them unless they trust that individual implicitly.