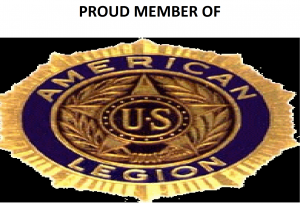 The American Legion is a familiar name around the country. American Legion posts exist in almost every community, where they participate in things like youth baseball, and other community events. Originally the Legion was organized to help military veterans adjust to things like injuries, and reentering private life after discharge from the military. The American Legion has been proudly assisting soldiers for many years.
But there is more to the American Legion than that. The American Legion recognizes the need for a strong community, and actively sponsors and participates in many activities including dances, bingo nights, and other great things where people can get together.
The American Legion also recognizes that our children need to be educated. With that in mind they have drawn up scholarship programs that will help the student along the way. The American Legion primarily works with veterans and the families of veterans. Below is listed information on some of the scholarship opportunities the American Legion offers. This is by no means a complete and detailed list. Contact the American Legion with any further questions.
Many American Legion posts sponsor their own intramural baseball teams. These teams compete against other Legion teams and in charitable events around the country. American Legion Baseball has produced some fine players. The American Legion Baseball Scholarship is available to these players. Coaches may recommend one player for this award. Last year the Baseball Scholarship awarded over $20,000 to deserving players, so that they could continue on in school.
The American Legion Legacy Scholarship was drawn up for the children of US service members who passed away on or after September 11, 2001. This scholarship is to ensure that these students receive equal opportunities when it comes to having help with college expenses. Awards vary according to availability. These awards are handed out on a first-come, first-served basis. The student can apply directly or be nominated.
The American Legion gives a $10,000 dollar scholarship to whomever is nominated as Eagle Scout of The Year. Three runners up will receive $2500 dollars. This award is handed out every year at the national Scout convention.
The American Legion sponsors the National High School Oratorical Contest. Scholarships are awarded to the top three finalists in this competition, which is held around the country. Students who advance to the second round will receive $1500 dollars. Students who advance to the second round but do not make it to the finals will also receive this award, in some cases twice.
View more articles on scholarships and grants here.