Scholarship For Mexican-American Students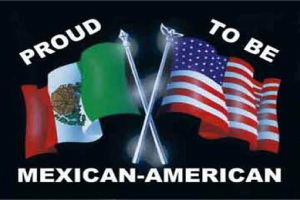 Getting ready to go to college should mean preparing for the chance to learn, not worrying about the chance to pay for it all. Since college isn't offered as a free service of the government yet, students are looking for ways to get help paying the bills in school. Everything is expensive these days, and there are shortages left and right that are driving prices even higher.
There are quite a few different scholarships for Mexican-American students. Some of these scholarships are offered by private organizations. Others are offered by different schools and educational institutions. Charitable organizations can also have scholarships available.
The CCNMA Scholarship is awarded to students of Mexican-American descent. Applicants must submit proof of enrollment in an accredited institution. Applicants must also submit educational records, and complete an essay as part of the application process. The deadline for this scholarship is April first.
The Los Padres Foundation offers scholarships and other assistance to eligible Mexican-American students. Applicant must be enrolled at a four year college to  receive this award. Applicant must also have at least a 3.0 GPA, and must continue to demonstrate academic excellence. Recipients of this award must also be active in community affairs and complete 100 hours of community service.
The MassMutual Multicultural College Scholarship is for students of Mexican-American descent. Applicants must have already completed their first year of studies to be eligible for this award. Applicants must demonstrate financial need and academic excellence. This award is open to all sophomore, junior and senior students.
The Mexican-American Grocers Association offers a scholarship to students of Mexican-American descent that are going to school to study business. Applicants must already be in their second year of college. Applicants must demonstrate academic achievement, and carry at least a 2.5 GPA. Applicants must include their academic transcripts with their application, along with a written essay.
The National Hispanic Scholar Recognition program is for students who may be looking for other forms of financial aid to pay for college. Applicants must take at least the PSAT exams to be considered for this award. This test is one of the standards by which the applicant will be judged. Students who score well on the test are then asked to complete the full application. Applicants must be students in good standing, and must also be active in community affairs. Contact the guidance office at the high school or the college financial aid office to get started.
Most related articles:
1). The National Association of Hispanic Nurses (NAHN) scholarship