Scholarships For Portuguese-American Students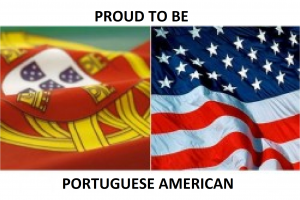 A good education is expensive. Anything worth having usually is. Now that school is over for the year, a lot of students are preparing for the next step in their educational career, college. A lot of students may elect not to go to college. This can be for many reasons. In these tough economic times a lot of students feel they can't afford to attend college.
A good education is expensive but it is something everyone should be allowed to try and get. There are different forms of financial aid the student can apply for to help pay for college expenses. Financial aid is available in the form of grants, scholarships and loans. Grants are free, and usually funded by the federal government. Any student wishing to get financial aid should be sure to have these grant forms filled out. Scholarships pick up where grants leave off.
There are many different types of scholarships available. There are full ride scholarships, which can cover all the costs of education. Other organizations offer partial scholarships which can still be very helpful. There is no limit to the number of scholarships a student can apply for. There are scholarships related to race, location, religion, and major of study.
The Portuguese Scholarship Foundation offers different scholarships to students of Portuguese descent. This organization has awarded almost a million dollars in scholarships to eligible students. More information is available from the foundation itself.
The Portuguese-American Club of Bethlehem offers two scholarships to students of Portuguese descent that are living in the local area. Applicants must be at least second generation Portuguese, and applicants parents must be members. Applicants must have already been accepted or be waiting for acceptance at an accredited institution.
The Portuguese-American Scholarship Foundation in New Jersey provides scholarships and other types of assistance to students of Portuguese descent. Student must be either native Portuguese, or have a parent or grandparent from that country. Applicants must have been citizens or registered nationals for the year preceding their application. Applicants must be seniors that are graduating, or that have already graduated. Applicants should also have completed college enrollment forms if able.
There are a lot more sources for the Portuguese-American student to receive money for school. Not every scholarship will be offered based on racial characteristics or country of origin. But there are other scholarships out there. The student should talk to their financial aid office, or take part in one of the many free scholarship services out there.
Most related articles: